ICEMES Asset Valuation Services Pakistan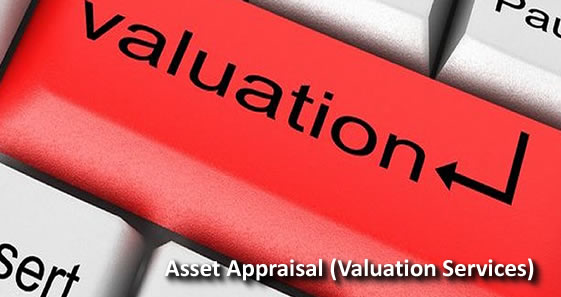 Asset valuation is the process of determining the true worth of an entity, such as residential real estate (house, bungalow, apartment, villa, flat), commercial property (land plot, building, office suite, warehouse, factory, mill), financial investment (company stocks and shares), plant and machinery equipment, automobile, or any other item of worth, especially those that produce cash flows. Valuation of an asset is commonly performed prior to its purchase, sale, transfer, or to be used for collateral purpose.

ICEMES is Pakistan's leading Asset Valuation company based in Karachi and Quetta providing country wide service. It employs an approved team of valuators and advisors located in Karachi + Hyderabad + Sukkur (Sindh), Islamabad + Lahore + Rawalpindi (Punjab) and Quetta (Balochistan) with expertise involving various private and public business and industrial sectors, including housing societies, property companies as well as a diverse range of Small and Medium-Sized Enterprises (SMEs) in Pakistan.

The company is approved as a certified Professional Valuator by the Pakistan Banks' Association (PBA - Surveyor ID: 0071) as well as the Pakistan Valuers Association. Our expert advisors and consultants located in Sindh (Karachi + Hyderabad + Sukkur), Punjab (Rawalpindi + Islamabad + Lahore) and Baluchistan (Quetta) can assist you with asset valuation for certification as well as for transaction purposes. All evaluations conducted in Pakistan receive the highest standard of expertise; these are backed by legal Professional Valuation Certificate and Report, in an internationally recognised document format as required by the Pakistan Valuation Council (PVC)standard, detailing the assets surveyed.
Residential & Commercial Real Estate Assets : Property Valuation Service Pakistan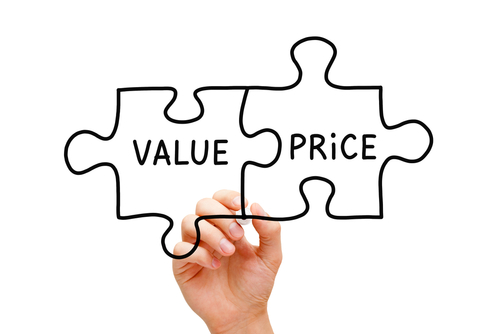 Residential and Commercial real estate appraisal is a process which is typically used to determine the actual economic value of a given property - the true 'market value'. Valuing property accurately is very important to vendors, buyers, lenders, and commercial as well as residential real estate investors. Benefiting the buyer and seller, an evaluation exercise can help assess the current target property worth in an open and competitive real estate market; part of the appraisal should also include an environmental impact assessment - the 'green impact' certification.

Need to get a Property Valuation Certificate in Pakistan? Professional Valuations are conducted by our expert property consultants and advisors. These are for institutions such as major Pakistani Banks, NBFI, Multinational and Local Companies, Government Departments, as well as Immigration Consultancies for foreign and student Visa applications involving countries such as United States of America (USA / US), United Kingdom (UK), Canada, Australia, New Zealand, European Union (EU) states, etc., to whatever standard required. All commercial and residential real estate evaluations in Pakistan, performed by our approved property valuers and consultant advisors in Karachi + Hyderabad + Sukkur (Sindh), Islamabad + Rawalpindi + Lahore (Punjab) and Quetta (Balochistan), are backed by authorised legal certificate / report, such as the Property Valuation Certificate Pakistan (PVC) a recognised document format as specified by the Pakistan Valuation Council standard for use by any official international authority.
Pakistan Banks' Association (PBA) : Asset Valuation & Certification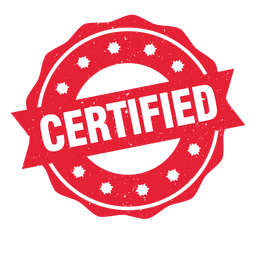 ICEMES company is approved, as Professional Valuator, by Pakistan Banks' Association (PBA) for valuation of Residential Properties (Houses + Apartments + Villas + Bungalows + Flats), Commercial Real Estate (Land Plots + Office Suites + Buildings + Warehouses + Mills + Factories), Plant and Machinery Equipments, Automotive and Motoring Vehicles (Car + Truck + Bus + Tractor + Bulldozer), Equities (Company Stocks and Shares) as well as all kinds of Commodities; these evaluation services involving Pakistani assets are based on the 'Panels' listed in the table below:

'Panel – I' (Property - Commercial / Residential) + 'Panel – II' (Plant & Machinery) +
'Panel – III' (Equities & Commodities)
In addition, the company offers industrial, marine, motor and machinery breakdown surveys, and loss adjustments throughout Pakistan. Any undertaken Valuation is detailed in report / certificate per Pakistan Banks' Association (PBA) as well as Pakistan Valuation Council (PVC) required document format and standard for certification.
ICEMES company is recognized by major Pakistani banks, listed in the table below, as approved Assets Valuer:

National Bank of Pakistan - Al Baraka Bank - BankIslami - Summit Bank - SME Bank
Please note that Documents are required for standard Property Valuation in Pakistan to be officially implemented; these include: Copy of Property Owner's CNIC + Title Ownership (Allotment / Transfer Letter) and in the case of Land - Registry / Fard / Inteqal details.
---